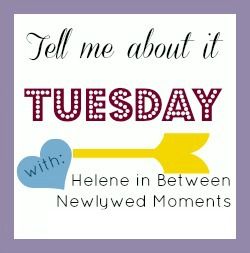 Things I'm excited about today:
1. I'm thrilled to be guest posting at
Southern Sunflowers and Coffee Beans
today! Logan has an awesome blog and great book reviews. Go check out her blog!
2. I've been married to the man of my dreams for exactly four months today!
3. This weekend I'm going to see my best friends at a 4th annual ugly Christmas sweater party. So pumped!
4. It's going to be in the 60s again today and we're well into the month of December.
I'd love to hear about what you're excited about today :D
Linking up with
Newlywed Moments
for Tell me about it Tuesday