In my "
It's all in the details
" post, I mentioned the lantern centerpieces we had at our wedding. I kept one of the lanterns to use as a decoration in my home...and a wedding memento :). These inexpensive and rustic lanterns were found at IKEA and are soooo versatile!
I bought plastic gourds at Marshalls (similar ones also seen at Michaels, etc) which are perfect fillers for the Thanksgiving themed lantern. I also had a pumpkin made of sticks that I purchased at a craft fair many years ago. I detached the pretty ribbon and leaves from the pumpkin.
Materials:
A second option with a white plate-- which I use for almost all of my table centerpieces :).
I had so much fun creating the Thanksgiving lantern, that I had to test out a Christmas lantern! Here are the materials I used: a plain white candle, greenery and holly berries that I cut from another Christmas decoration I had but never use, and Christmas bells found this year at Kohl's.
I attached the holly berries and ferns with floral wire on top, added the candle, and piled the bells all around the candle. And here ya go!
Up close!

Such fun and simple ideas to add to your tablescape for the holidays!
Do you use lanterns as a centerpiece or any other staple item?? I'd love to hear from you :)
This Marvelous Monday (or late Sunday night), I'm linking up with:
http://www.homemakeronadime.com/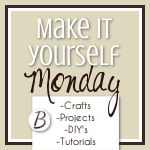 http://www.anoriginalbelle.com/search/label/Make-It-Yourself%20Monday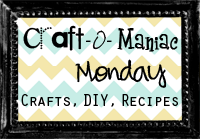 http://thededicatedhouse.blogspot.com/